When you order your PoolTux Safety Cover a package of installation items will be custom prepared for the size and type of cover you selected. In addition to the pool cover itself, you receive all hardware necessary to properly install your new cover. Depending on the cover you choose, your hardware package will contain these items:

Hardware: Installing Springs with D-Rings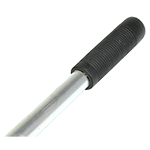 SPG-701-505
Safety Cover Installation Rod 35"
SPG-701-5010
Lawn Tube Assembly 18" Aluminum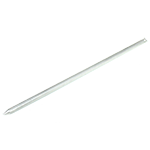 SPG-701-5011
Deck Tube Assembly 10" Steel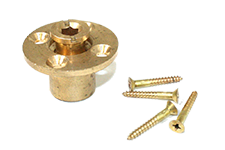 SPG-701-504
Brass Wood Deck Anchor
Assembly With Screws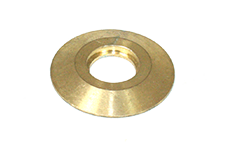 SPG-701-503
Brass Anchor Collar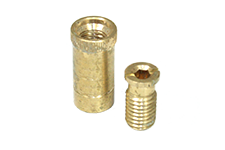 SPG-701-502
Bras Anchor Assembly
Male/Female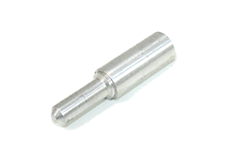 SPG-701-5012
Tamping Pin

SPG-701-5013
Allen Wrench 1/4" x 9.5"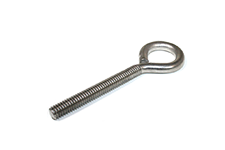 PAF-701-511
Eye Bolt 5/6" Stainless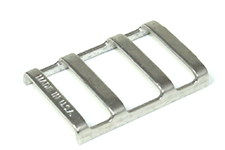 SPG-701-500
Stainless Steel Buckle 4 Bar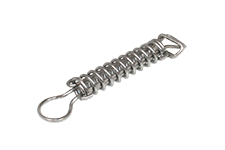 SPG-701-506
Spring Stainless Steel 7.5" Long W/D Ring
PAF-701-5019
Safety Cover Storage Bag – Standard
Hardware: Installing Springs with D-Rings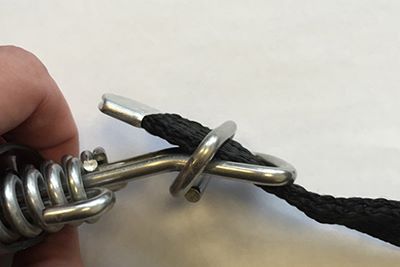 Step 1:
Pass the strap under the front of the spring and through the middle of the d-ring.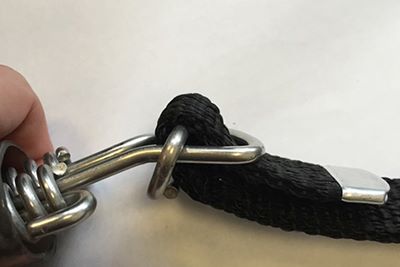 Step 2:
Loop the strap over the top of the d-ring and back under the front of the spring and pull tight.
Hardware: Assembly of the Spring Assembly
1.

Begin with a strap, a buckle, and a standard spring. The buckle should sit with the ridges facing up.
2.

Insert the strap, from the bottom, into the first section of the buckle.
3.

Weave the strap into the middle section of the buckle.
4.
Slide on the triangle end of the spring. Make sure the hooks of the spring are facing up, so they don't scrape on the concrete.
5.

6.

7.